The Aesthetic MediSpa is an award-winning clinic led by Dr Samantha Gammell, a leading Cosmetic Doctor and the former President of The British College of Aesthetic Medicine with 15 years' experience in the world of Cosmetic Medicine.
AT THE AESTHETIC MEDISPA OUR PRIORITY IS YOU
Friendly and Professional
We tailor our treatments to your individual needs - we don't sell services, we work with you to give you a natural, beautiful appearance.
Care Quality Commission (CQC) Registered
We are a Care Quality Commission (CQC) registered medical clinic, and we're proud of our commitment to quality and excellence in every procedure we offer.
State Of The Art
We offer you the best and most advanced techniques, to give you the best possible results. To do this, we extensively research all of our treatments, and keep up to date with innovations in our industry.
Skincare Products With Proven Efficacy
We only use and stock skincare products that actually work - so you don't have to worry about paying out for false promises. The range we use is professional-grade and scientifically-derived.
EXCELLENT TREATMENT REQUIRES EXCELLENT PEOPLE
We only recruit, train and retain the very best
We provide you with the highest standards of care by ensuring our staff are skilled, trained and supportive of our commitment to quality. We invest in ongoing training and education to keep ourselves at the top of our game.
Every one of the team at The Aesthetic MediSpa is essential to your care
As far as we're concerned, you are at the heart of everything we do. Our clients are crucial to our business, and every member of our team subscribes to our philosophy. We want to make you feel wonderful. Every single one of us.
We look forward to welcoming you to our beautiful new MediSpa where we hope you can take some time out of your day to day life, let us look after you and enjoy some precious me-time!
Meet Our Team

Dr. Samantha Gammell
MBBS BSc (First Class Honours) DFFP DRCOG FBCAM
Founder and Clinical Director
Dr. Samantha Gammell is the Founder and Medical Director of both The Hadleigh Clinic and The Aesthetic MediSpa and is the former President of the British College of Aesthetic Medicine. She graduated from the Royal Free Hospital School of Medicine with a Medical Degree and a First Class honours degree in Molecular Medicine. As an advanced and highly-qualified specialist, Dr. Gammell regularly trains other professionals in all aspects of medical aesthetics.
Having spent 5 years in surgical training Dr. Gammell founded The Hadleigh Clinic 15 years ago and since then has dedicated her career to Aesthetic Medicine. In 2014 Dr. Gammell expanded The Hadleigh Clinic to create The Aesthetic MediSpa to bring together the treatments of an Aesthetic Clinic in the atmosphere of a spa – all under the supervisions of a medical doctor.
Dr. Gammell currently has two award-winning clinics in Harley Street and in Essex, and a team of expert staff assisting her in her daily practice. As an advanced practitioner and leader in the field of Aesthetic Medicine, Dr Gammell regularly trains other professionals in all aspects of medical aesthetics, she speaks at both national and international conferences and is regularly in demand by the media for TV appearances, magazine and press articles.
Dr. Gammell has a keen interest in the regulatory aspects of the industry and was part of the working party in the Professor Sir Bruce Keogh Cosmetic Interventions review. Dr. Gammell has recently been awarded a Fellowship by the British College of Aesthetic Medicine College and is also a member of the European College of Aesthetic Medicine and the American Academy of Aesthetic Medicine.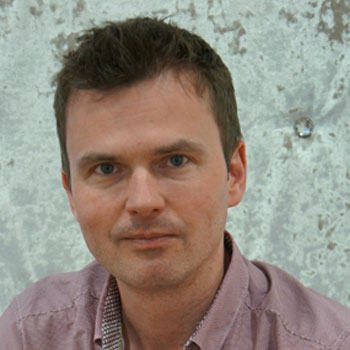 Richard Flint
Practice Manager
Richard joined The Aesthetic MediSpa in September 2011, then The Hadleigh Clinic, and is responsible for assuring the smooth efficiency of both clinics, which The Aesthetic MediSpa has become synonymous for.
As well as overseeing these operational activities, Richard's other passion lies in his attention to customer service. Richard is on hand to ensure all patients of The Aesthetic MediSpa receive the utmost in professionalism and care when visiting the practice.
He takes the same standards forward in ensuring all aspects of health and safety are adhered to which includes the rigorous Care Quality Commission Registration.
Richard joined private medical sector following a hugely successful career in the leisure industry where he ran many successful businesses in London. His business management and customer service skills were his trademark within the industry, which he now brings to The Aesthetic MediSpa.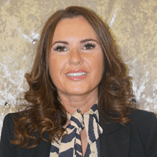 Paula
Receptionist
With over 10 years in administrative duties and in the aesthetic industry, Paula brings a wealth of knowledge and experience to her role.
Paula prides herself on her dedication to excellence in customer service and always ensures our clients are well looked after with her caring and compassionate nature. Paula is responsible for booking appointments and answering any general enquiries concerning treatments and services that we offer. She is always on hand to help, ensuring you get the best possible attention and experience at The Aesthetic MediSpa.